Este mes tenemos
un reto
de Navidad
y
que
también se puede utilizar
la insignia
reto como un sketch. Se pued
e crear
cualquier tipo de proyecto
.
Come on over and play! It's a Christmas challenge this month and you may also used the challenge badge as a sketch on any type of project.
He utilizado

una de

mis

favoritas

cuties

de

Navidad

y seguí el

"

sketch"

:
I used one of my favorite Christmas cuties and followed the "sketch":
He descubierto

papeles de Navidad por Recollections en los contenedores

. Los diseños estan preciosos,

aqui eso algunos de ellos. C

oloreé

esta Bestie con los marcadores

Spectrum

Noir

, utilize

un poco de brillo

transparente

,

añadi el wood veneer

,

y

por supuesto,

ella es

bilingüe

,

Usé

los sellos de

Latina

Crafter

.

También usé

el suaje

Polaroid

de

LC

.

A continuación se muestra

la

imagen con enlaces

de la tienda de My~Besties

:
Brought all of the Christmas bins and uncovered an older stack by Recollections paper. I used some of the scraps on this card. I colored her with Spectrum Noir markers, used some clear glitter, added the wood veneer snowflakes, tied some twine and of course she's bilingual, I stamped the greeting with Latina Crafter's stamp set. I also used LC's Polaroid die. Below is the image linked to the My~Besties' Etsy Shop: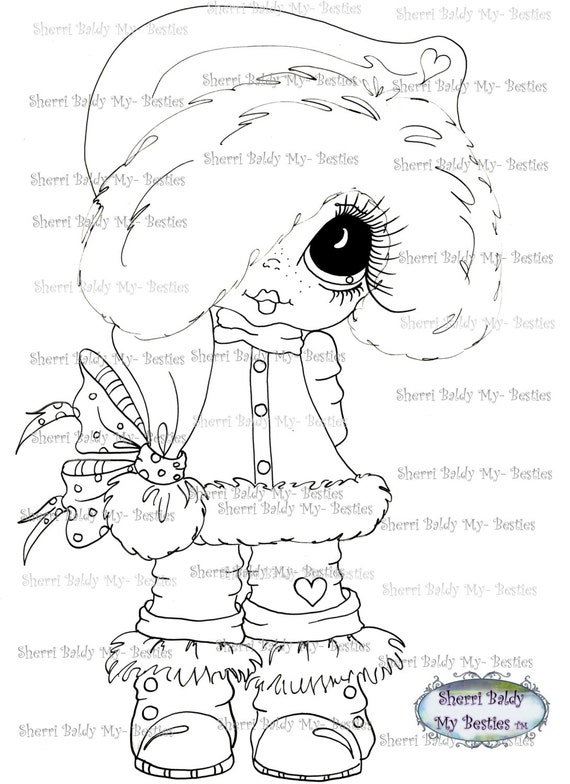 Tenemos un

equipo de diseño

increíble

!

Aquí están sus

magníficos

proyectos para este

reto.

Por favor

visite

n a nosotras chicas, cada photo esta "linked" a sus blogs.

Son super

talentosas

!
We have an amazing Design Team! Here are their gorgeous projects for this challenge. Please visit them, the images are linked to their amazing blogs. They are super talented and the sweetest group of ladies!
My~Besties Design Team Projects:
¡Gracias por

su visita

!
Thanks for stopping by!